Maturity factoring
»You will lower the costs.«

Your own factoring model will be upgraded to the extent that you will be paying costs only for the time do the maturity of your receivables. This upgrade demands an agreement between you, us and your buyer/s.

Your buyer will namely also have benefits from this agreement by gaining prolonged payment terms when settling the obligations to us as it will be time-adjusted to the payments received by his buyer.
---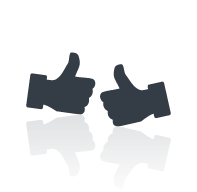 We think of you
have ensured a precise financial planning
lower the costs
have a constantly managed cash flow
have a larger outstanding account receivables at a time
realize bigger orders received from your buyers